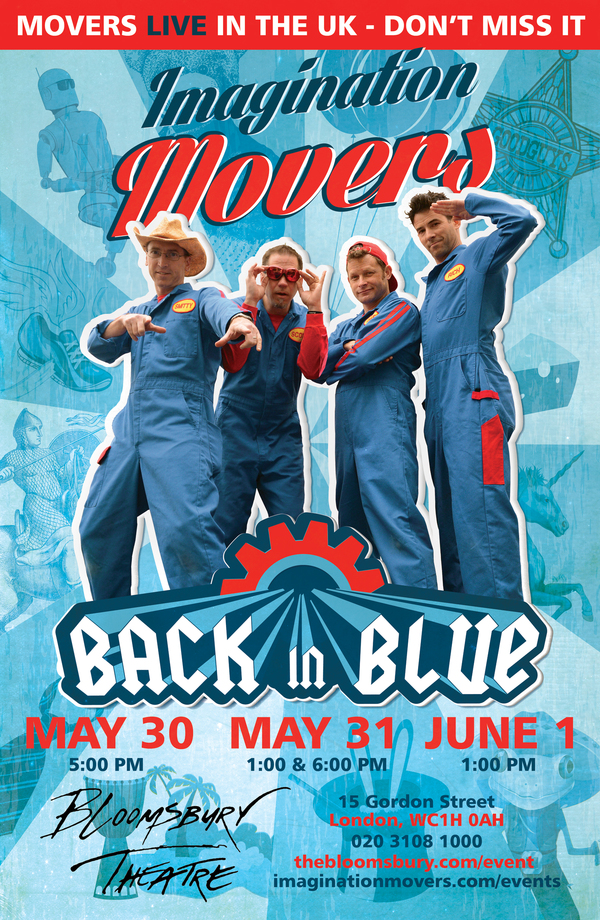 The Movers have made it to the UK! VIP tickets give you access to a Meet and Greet wiht Movers Rich, Scott, Dave and Smitty! Mover Nation Fan Club members can buy tickets early.
Upgrade your concert experience and take a photo with Rich, Scott, Dave, and Smitty!

Remember to BRING YOUR CAMERA OR CAMERA PHONE! Every person will have a minute or two with the Movers. A venue staff member will take a group photo with your camera.

VIP tickets include a meet and greet.
1 pass required per person (1 per child AND 1 per adult). No exceptions.

Email [email protected] with any questions or call the box office at 020 3108 1000
Upgrade tickets NOW available for Friday 30th May and Sunday 1st June to meet the Imagination Movers. Call 020 3108 1000 to book.
The Bloomsbury Theatre
15 Gordon Street
London
WC1H 0AH
United Kingdom
Age Restrictions

ALL AGES

Venue Website

Directions