Imagination Movers at Sesame Place - July 16&17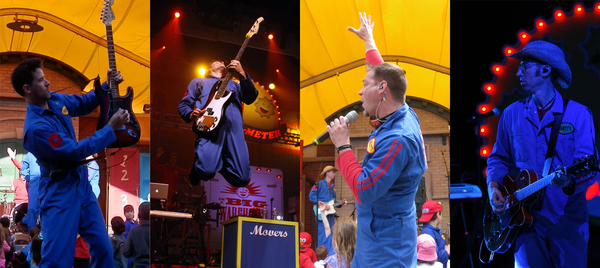 Come see the boys in blue play one of their favorite places in the world: Sesame Place.
Indeed - don't miss the Imagination Movers at Sesame Place! Emmy winners Rich, Scott, Dave and Smitty of the hit Disney Junior show Imagination Movers will perform their most crowd-pleasing tunes. As always, the Movers will inspire lots of audience participation as they encourage the crowd to "jump up, get down, stand up and turn around!"
Paid park admission is required in addition to concert reservations.
Wednesday, July 16 - Thursday, July 17, 2014 in Monster Rock Theater
Pricing:
Adult (ages 10 & up) $10
Child (ages 2 - 9) $10
Children 23 months and younger are free but require a reservation. Infants will be required to sit on the lap of an adult.
Show Times:
11:30AM, 4:30PM, 6:00PM