Disney Junior Presents Imagination Movers in...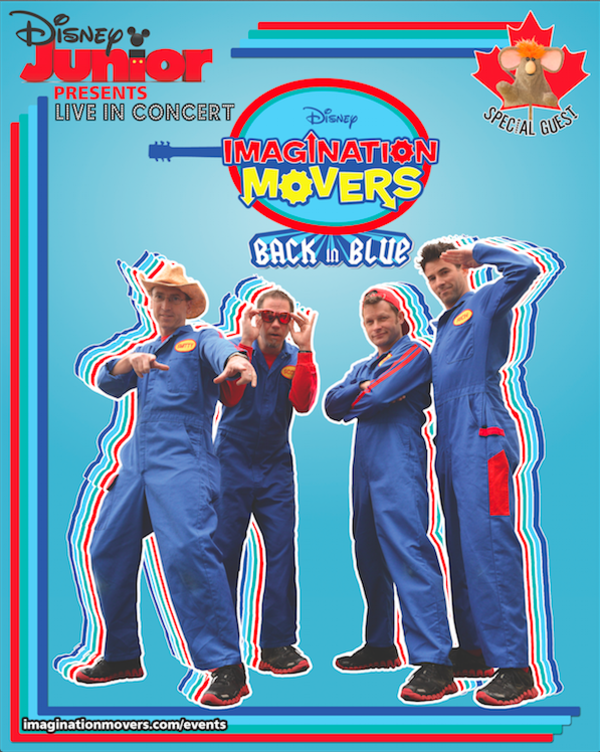 TICKET FOR CANADIAN TOUR ON SALE NOW!
Disney Junior and the Emmy Award-winning Imagination Movers will bring a thrilling rock concert spectacle to kids and parents across Canada. Stopping in 16 cities from coast to coast, the Imagination Movers 'Back in Blue' Tour kicks off in the west on Satruday Sept. 13 in Victoria, BC, and concludes on the east cost on Thursday, Oct 2 in Gace Bay, NS. The fun-filled show features the Movers' trademark catchy pop rock, lots of audience participation, an insane number of high fives and even a healthy dose of flying toilet paper. There will be guitar solos, drum solos, corny jokes and even an appearance by the Movers' little buddy, Warehouse Mouse. Tickets are currently available for purchase online at DisneyJunior.ca.
MEET AND GREET AVAILABLE IN EVERY CITY!