Need Some Quality Family Time?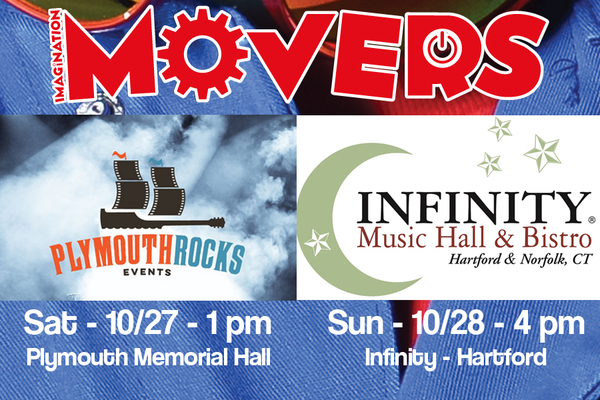 It's a vampire weekend, gather all your spooky friends
and join the The Movers in concert. Rich, Scott, Dave, and Smitty are heading to the Northeast for a wonderful weekend of shows.
On
Saturday
, October 27, they'll be at the
Plymouth Memorial Hall
in Plymouth, MA for a 1 pm show. Wear a costume. Practice your ROBOT dance moves. Prepare to be rolled.
On
Sunday
, October 28, your boys in blue will be at
Infinity Music Hall
in Hartford, CT for a 4 pm show. The Infinity has been good to the Movers so they're ready to repay the kindness with smoke rings, ginormous balloons, and confetti. Oh, and prepare to be rolled.
Make time for family and the Movers. Plus, we'll have the new 10-4 tees available. You'll have the first opportunity to grab these new Movers shirts.