The Movers only Pacific Northwest Concerts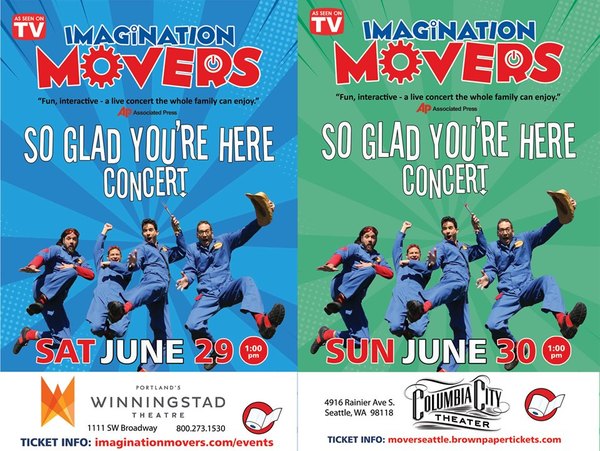 Tickets are available for the Movers in the Pacific Northwest.
Don't miss your opportunity to attend their shows - one in Portland on Saturday, June 29 at the Winningstad Theatre, and the other in Seattle on June 30th at the Columbia City Theater. It's been over 6 years since the Boys in Blue have traveled to the PNW. So, come out and support live music for families.
Ticket info: imaginationmovers.com/events