Imagination Movers Return to Canada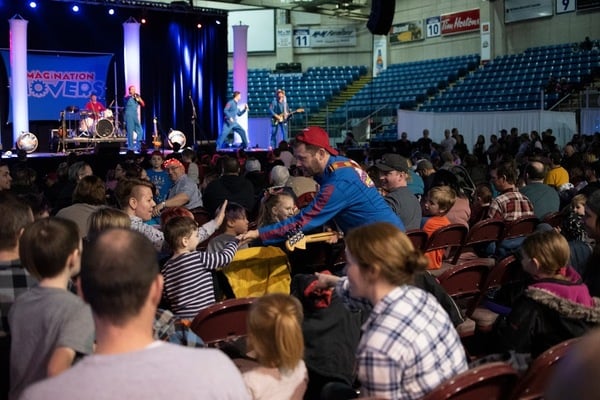 Just announced - Imagination Movers are returning to Canada in early 2020. For four days in March, the Movers will be - artists in residence - in Niagara Falls, Ontario.
From March 17-20, your boys in blue will be at Scotiabank Convention Centre at 4 pm to perform all your favorites - like Brainstorming and Jump Up - as well as some new songs.
So, get ready for some high flying toilet paper, ginormous balloons, vortex cannons, confetti and music, music, music. This concert promises to be an amazing, interactive concert the whole family can enjoy.