ROCK-O-MATIC CD/DVD RELEASE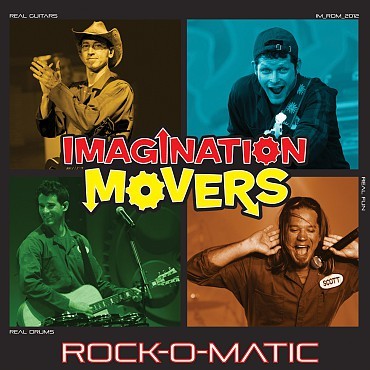 On February 14, Razor + Tie will release Emmy-winning family favorite The Imagination Movers' new CD/DVD 'Rock-O-Matic' and then the Movers will embark on an 80-show concert tour spanning the U.S. and Canada.

'Rock-O-Matic' features the band's most irresistible songs to date, including the anthemic title track -- reminiscent of Queen's "We Will Rock You" --- as well as the dancehall party groove "Everybody Sing" and "Dear Old Dad," a ska-inspired ode to fathers everywhere. The DVD features live-action and animated music videos as well as skits that recall old-school Movers comedy heroes like Monty Python and the Monkees as well as the type of high-energy hijinks the Movers are famous for on their own hit television series.